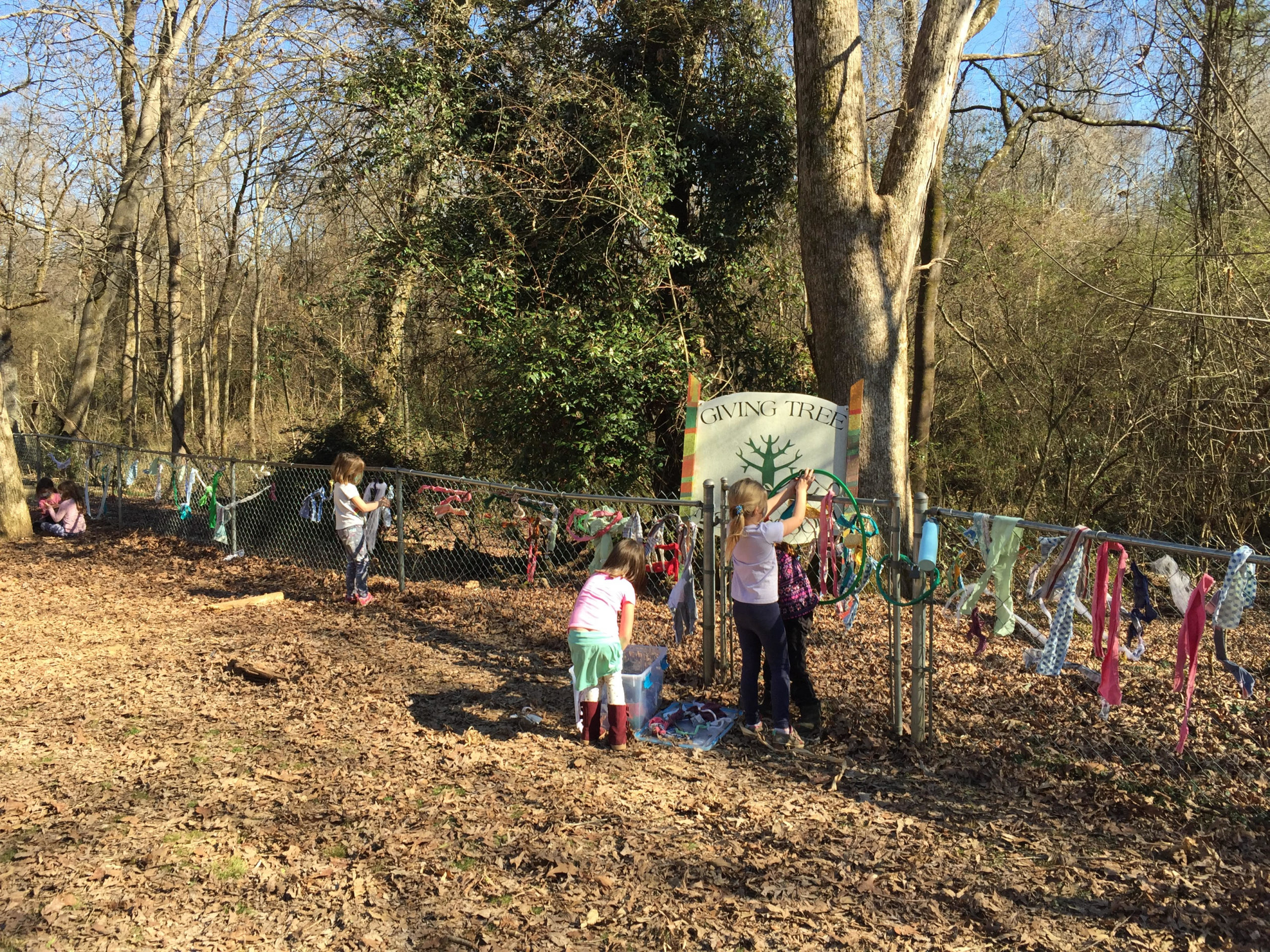 Giving Tree Montessori School
Playground Fund
Please join us to support an essential playground redesign for our beloved school
The backyard and natural play area at Giving Tree is one of the most memorable and remarkable aspects of our special school. Since its founding in 1979, hundreds of children have learned to swing on the playset, practiced their balance on the ship, given their first performance on the stage, and learned how to share, take turns, and make friends under the big tree.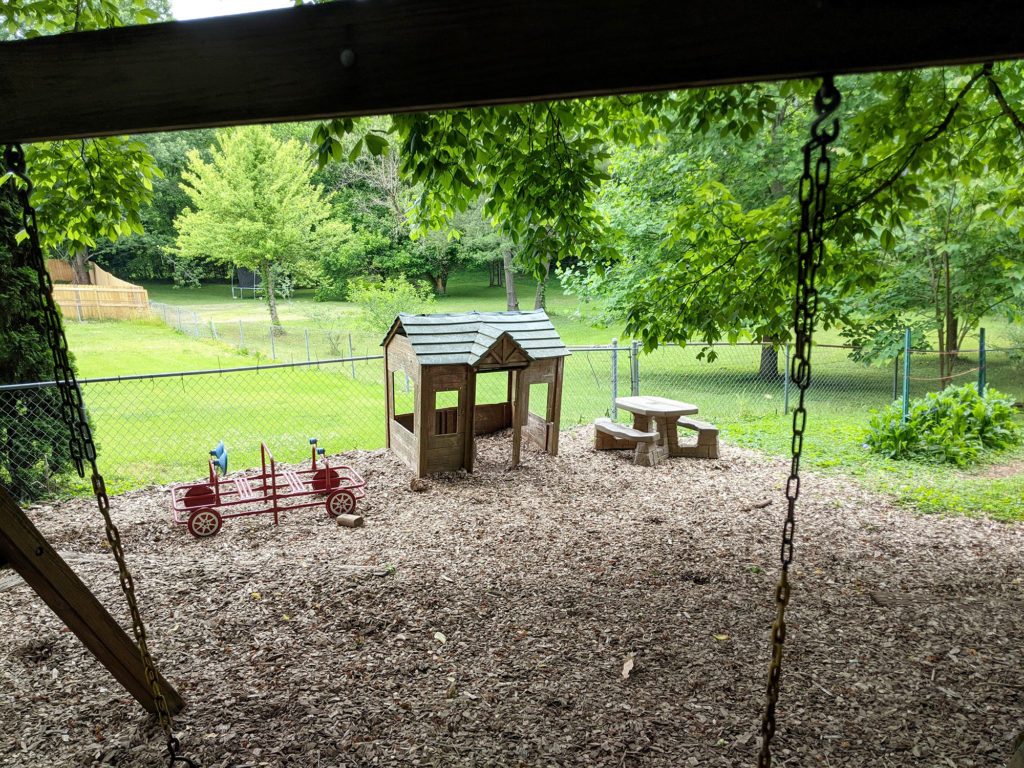 With no substantial upgrades to the backyard for several decades, it is time to come together as a community and make a long-term investment in the school's grounds. Expensive improvements to existing structures are necessary. In tandem with these enhancements, we plan to thoughtfully redesign and add to the playscape in a way that reflects its natural beauty. The Giving Tree Large Projects Parent Committee has contracted with PLAYceMaker to collaborate on this vision. And we humbly ask for your help.
Fundraising Event
Join us on March 26 at Elst Brewing!
Pints for the Playground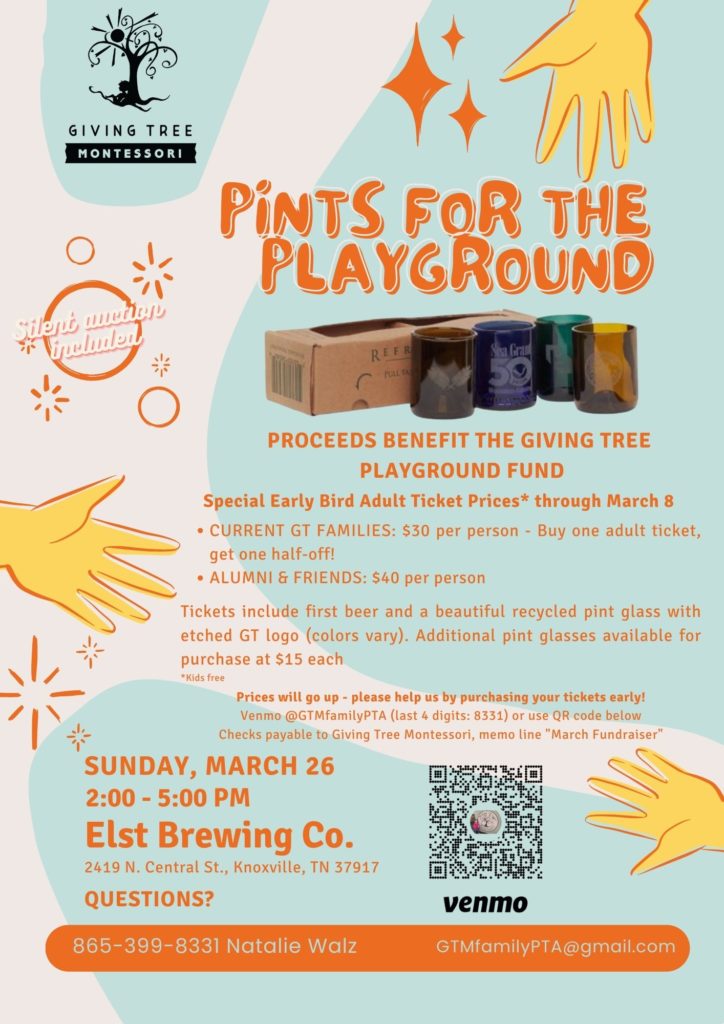 Stay tuned to this page as we update you on design plans, ways to get involved, and unique fundraising events. In the meantime, we are offering named leadership giving opportunities. The following sponsor levels will be recognized through a permanent installation on the new playground. This is a special way to honor your child's time at Giving Tree Montessori and weave your name – or that of your family – into the natural landscape.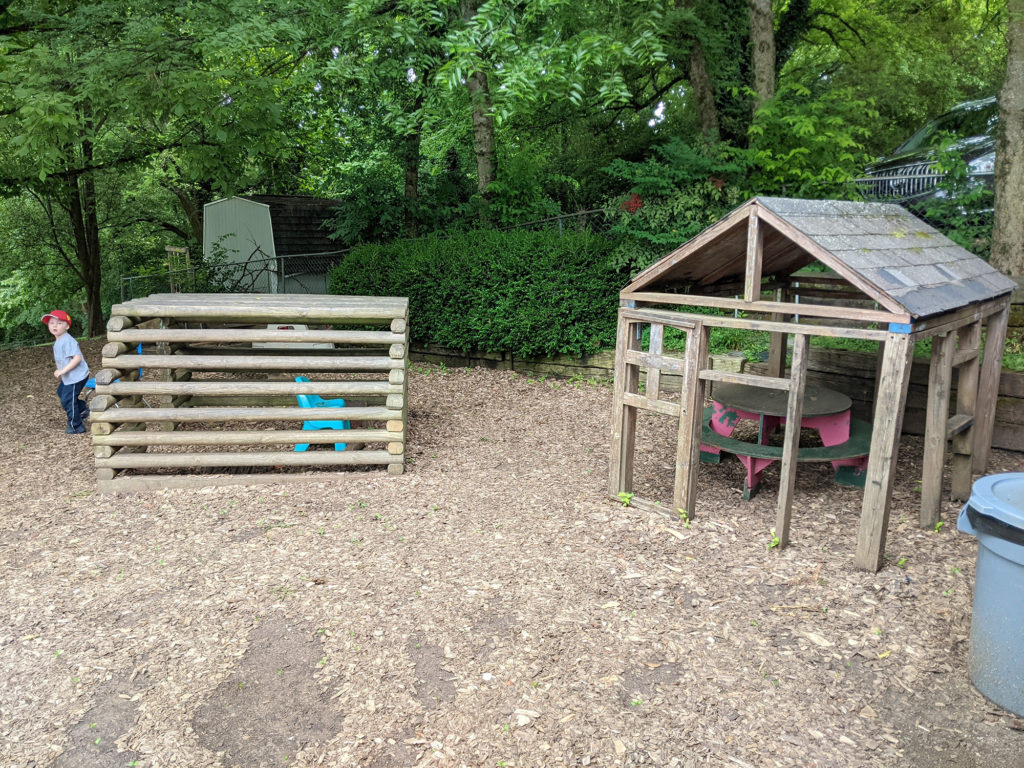 ---
Sponsor Levels:
Gold Leaf: $3,000+ • Silver Leaf: $2,000 • Bronze Leaf: $1,000
How To Give:
Please reach out to

[email protected]

if you wish to contribute at the leadership level. If you have a business that could assist through construction, materials, event sponsorship, financial contributions, or in other ways, we'd also like to hear from you!
All donations to the Giving Tree Playground Fund are tax deductible (Tax ID : 62-1068426).
Send a check:
Mailing address:
Giving Tree Montessori School
7728 Nubbin Ridge Rd.
Knoxville, TN 37919.
Please write PLAYGROUND FUND on checks.
Donate online: